How you leave your home matters more than you think…
In our extreme seller's market, today's home buyers are paying top dollar (or beyond) for their home purchase, and like many people paying a premium, they expect to get what they pay for. As a result, they have little tolerance for adverse surprises. This has led to a significant uptick in post-closing claims.
One piece of advice we recommend to home sellers is to take good care of their buyer to leave a positive impression that makes them feel great about being the next owner your home. Aside from being the right thing to do, parting on good terms is likely to mitigate what could otherwise create headaches after the sale.
Here are a few suggestions for making sure your next home sale doesn't leave you reaching for antacid weeks, months, or years down the road.
Disclose, disclose, disclose
Complete transparency is the best insurance policy
Let's say you've had a [rodent, water intrusion, drainage, settling, lack of permits, etc.] issue in the past that you think is now resolved or shouldn't matter. If you decide to say nothing, and buyer later has the same issue or hears about its history from neighbors or vendors, they will often perceive you as dishonest and put everything related to their home purchase through that filter. A few minor issues can quickly escalate into costly and avoidable litigation.
Take the same scenario but instead fully disclose the issue and any resolution that has occurred in your seller disclosure form (often referred to as Form 17). Now you have given the buyer an opportunity to evaluate any potential future risk. By disclosing a condition, the seller shifts the burden of investigation to the buyer. By remaining silent, a seller risks the appearance of concealment and a lawsuit. Think of it this way: disclose an issue and if the buyer accepts it, you move forward with no worries; fail to disclose and you could be looking over your shoulder for years. It is usually better to be over-insured than not insured at all. When something comes up after closing, buyer will be able to look back to your seller disclosure and see that you clearly disclosed the issue.
No house is perfect and when sellers claim there are no issues to explain, it sets off red flags for most buyers. Some sellers feel like disclosing every issue might make their home less valuable or attractive to buyers. In truth, you don't want to sell to a buyer who would not have bought if they'd know the facts. It's far better to find a buyer who is okay with existing issues and proceeds with a knowledgeable purchase than to live through months of emotional and financial drain resulting from post-closing claims.
Most buyers expect far more disclosure from the seller than the law requires. Sellers have a duty to disclose known defects or those that a prudent seller should have known. These can be related to physical condition or be things that affect the value or title. Sellers should consider disclosure to be a form of insurance. Instead of minimizing disclosures, a prudent seller will consider the property from the perspective of a buyer and then disclose what a buyer would want to know. Many of the conditions that lead to lawsuits would have been acceptable to the buyer if they had been disclosed in advance.
FORM 17 PROPERTY DISCLOSURE: Answer all questions accurately and include disclosure of anything the buyer may later perceive as an issue. Remember that by disclosing a condition, the seller shifts the burden of investigation to the buyer based on Washington court precedent. By remaining silent, a seller risks the appearance of concealment and a lawsuit.
SELLER PRE-INSPECTIONS: If you are providing a pre-inspection report to potential buyers, a more thorough report will offer your greater protection than a quick overview. If buyers can see overlooked items, they won't trust the report, or you. While providing the report will likely protect you from most listed issues, if you have additional personal history with any issue, it should be detailed in your seller disclosure.
BIDS AND INVOICES: Frequently we hear stories about buyers seeking bids for a thought to be newly discovered issue only to hear from a vendor that they have been onsite before or even provided a bid. Savvy sellers will ensure that any issue they have received bids or invoices for is well documented in their disclosure and consider providing copies of recently obtained bids.
First impressions are lasting impressions
Leave the house the way you would want to find it
Sellers often ask how clean they need to leave a house or if they should repair the little dents and dings that often happen during a move out. Instead of think about the minimum requirement, consider thinking about how you would expect your home to be delivered if you were the buyer. Then think about the power of unexpected, pleasant surprises. Apartment managers, hotels, and merchandisers get this. Yet often in the hassle and craziness of our move out, we forget about the opportunity to create a great first impression that fosters good will down the road.
Your thoughtfulness doesn't go unnoticed. Whether you need to pick up a package or mail that didn't get forwarded, a family heirloom that was accidentally left in the attic, or otherwise connect with the buyer after the sale closes, having a positive relationship makes the process so much easier. We have found the best way to accomplish this is to plan ahead, before the moving chaos ensues, and engage pros where needed to ensure that you leave your home exactly the way you would want to find it.
MANUALS AND INSTRUCTIONS: Your home's buyer will really appreciate having the manuals, notes and instructions that relate to how to operate the essential components of your home. It's one of those things that is relatively easy for you assemble and invaluably resourceful for any buyer. Bonus points for sharing details about how to change codes, when garbage day is, and what's planted in the yard.
KEYS, REMOTES AND ACCESSORIES: Our standard local purchase agreement requires delivery of all keys, remotes, and accessories on closing. If there are any locks that you do not have keys for, you should disclose that fact ahead of time or get them re-keyed for the buyer.
EXCLUDED ITEMS: If there is anything that appears attached or intended to be part of the real property and you wish to take with you, be sure to clarify this in your purchase agreement. Your broker can provide a complete list of items considered to convey with the property unless excluded. This avoids unhappy surprises and leaves everyone knowing what to expect.

PROFESSIONAL-QUALITY CLEANING: While professional cleaning is not required by the purchase agreement, having your home professionally cleaned after moving out is a very considerate gesture. Hiring a pro to do this for you take the pressure off of you to come back and do a final cleaning yourself amongst the move out chaos.
ADDED TOUCHES: Some sellers take the time to write the buyer a personal note welcoming them to the home. This personal touch can often set the final tone for the transfer of your home and is well worth the effort.
Final thoughts
Taking care of your home's buyer and leaving a good impression is priceless. So many times, it's the little things that make all the difference. It not only makes you feel good, but it also makes them feel great about you and the home they've just spent sizable amount of money on. Like staging your home for sale to attract the highest and best offer, leaving your home in great condition, and with only happy surprises, will create the best possible post-closing experience for both you and the buyer.
Still have questions? Contact one of our knowledgeable brokers for assistance with selling your home.
---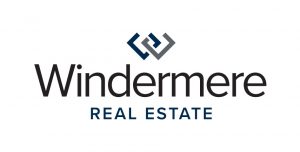 Find a Home | Sell Your Home | Property Research
Neighborhoods | Market Reports | Our Team
We earn the trust and loyalty of our brokers and clients by doing real estate exceptionally well. The leader in our market, we deliver client-focused service in an authentic, collaborative, and transparent manner and with the unmatched knowledge and expertise that comes from decades of experience.
2737 77th Ave SE, Mercer Island, WA 98040 | (206) 232-0446
mercerisland@windermere.com
© Copyright 2021 Windermere Mercer Island