As the spring cleaning bug hits, many of us will finally be tackling those stacks of paperwork that have been piling up throughout the year.  It's tempting to chuck it all in the recycle bin and be done with it. However, did you know that it's actually legal for someone to dig through your trash/recycling once it hits the curb? What's more, seemingly innocuous documents—like junk mail—can actually contain sensitive info to help someone steal your identity. Scroll down for our list of what you should shred and when (pssst…you can bring it all to our free shredding event happening on Saturday, May 13th from 9am-2pm!).
Shred Immediately
Expired IDs & records: passports, driver's licenses, old insurance cards, identification cards/badges, etc.
Utility and credit card bills that have been paid
Receipts not needed for tax deductions or warranties
ATM receipts
Resumes that are no longer needed
Junk mail credit card offers
Address labels from junk mail and magazines
Any unneeded documents containing your address, signature, social security number, PIN, passwords, account numbers, medical records, or other sensitive/private information you wouldn't want publicly shared
Shred Within a Year
Paycheck stubs, once you've confirmed the info matches your W-2
Bank statements
Monthly/quarterly retirement statements (keep annual summaries until you retire or close the account)
Medical bills that have been paid
Shred After 6 Years
Records from home or condo sales
Shred After 7 Years
Tax returns
W-2 and 1099 forms
Mortgage interest statements
Property tax records
Statements, cancelled checks, and receipts used as documentation for tax deductions
Do NOT Shred – But Do Store Securely
Keep these items indefinitely in a locked filing cabinet/room, safe, or safe deposit box:
Social Security cards
Birth certificates
Adoption papers
Current passports or citizenship documentation
Marriage and divorce records
Death certificates of family members
Deeds & titles for property/automobiles for as long as you own them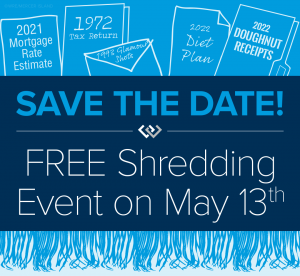 ---
While these tips are helpful, they can't replace the advice of a tax professional. Consult an expert if you have questions.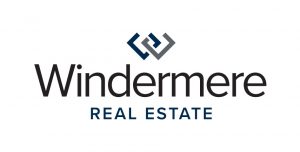 Find a Home | Sell Your Home | Property Research
Neighborhoods | Market Reports | Our Team
We earn the trust and loyalty of our brokers and clients by doing real estate exceptionally well. The leader in our market, we deliver client-focused service in an authentic, collaborative, and transparent manner and with the unmatched knowledge and expertise that comes from decades of experience.
2737 77th Ave SE, Mercer Island, WA 98040 | (206) 232-0446
mercerisland@windermere.com
© Copyright 2023, Windermere Real Estate/Mercer Island.